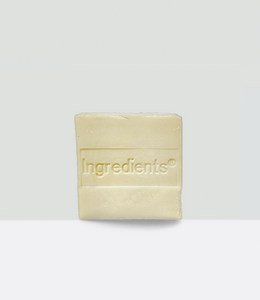 100% Plant-Based Formula
1Certified Organic
Certified Organic ingredients are ingredients certified organic by third party associations such as: USDA, Cosmos, Ecocert, Otco, NAP, etc.
INCI Ingredient list
Olea Europaea Fruit Oil
*Certified Organic
Organic Saponified Extra Virgin Olive Oil

INCI

Olea Europaea Fruit Oil

Grade

100% pure, extra virgin, unadulterated, unrefined, cold pressed, USDA and ECOCERT Certified Organic, fair trade, non-GMO, halal

Contains

Omega 3 & 6, Vitamins A & D, E & K, Polyphenols, chlorophyll, pheophytin, squalene, and carotenoids

Properties

Anti-inflammatory, Anti-oxidant, Anti-bacterial, Moisturizing, Softening, Healing

Benefits

Olive Oil is an excellent moisturizer effectively protecting and hydrating even the most sensitive skin leaving it soft, supple, and deeply nourished. It is especially effective especially when applied to wet skin when the pores are open-making it ideal for use in soaps. It can act as a second skin barrier for dry, cracked skin in the winter or if you suffer from extremely dry and compromised skin. It contains high concentrations of vitamins A, E & K that revitalize and repair damaged skin cells while fatty acids, polyphenols, and omegas 3 & 6 protect the skin against free radicals. It can revitalize and strengthen the skin's tonicity and many dermatologists claim that the anti-inflammatory ingredients found in olive oil (triterpenes) aid in wound healing.

Harvest

Our Eco-Cert Certified Organic extra virgin Olive Oil is fair-traded and hand-processed in the Mediterranean region 40 km outside of Jerusalem. The hearty green olives from which its pressed grow on ancient trees, some over 1000 years old- located on spacious terraces that contain only 60 trees per acre. The fruits are carefully handpicked by small scale farmers that are part of a cooperative of 25 local villages. Harvested in October, the farmers mechanically cold-press the freshly picked olives to preserve their rich phytonutrient content. They closely supervise pressing procedures which are required to produce high-quality olive oil. This includes monitoring the pressing temperature, ensuring cleanliness, and changing the water used for washing the fruits repeatedly. The sustainably sourced and manufactured Olive Oil is then tested and measured for quality and purity.
1

We're obsessive about everything that goes into our products. So much so, that we named our company after what's inside – Ingredients®.

2

We all have a right to know exactly what we put on and in our bodies, so that we can judge its use, benefit, or potential harm. This is so important that we have placed every ingredient – the exact percentage formulation in fact – directly on the front of our bottles for all to see and share. How radical!

3

The best available ingredients are critical in producing great products. But it doesn't stop there. Each unadulterated ingredient in our formulations are carefully sourced and transported directly from the best producers around the world – from organic farming whenever possible – to ensure purity & freshness. We do the hard work so you don't have to.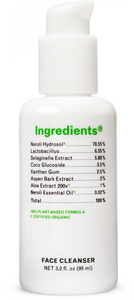 1
2
3
Complete Your Body Essentials…